Middle School
The RCBA Middle School is safe place for students to navigate the changes of early adolescence.
As they study literature, math, science, and history, students are encouraged and supported by their teachers and their peers. Middle School is a time when students begin to transition away from the structure of a single classroom and take more ownership of their education by selecting electives.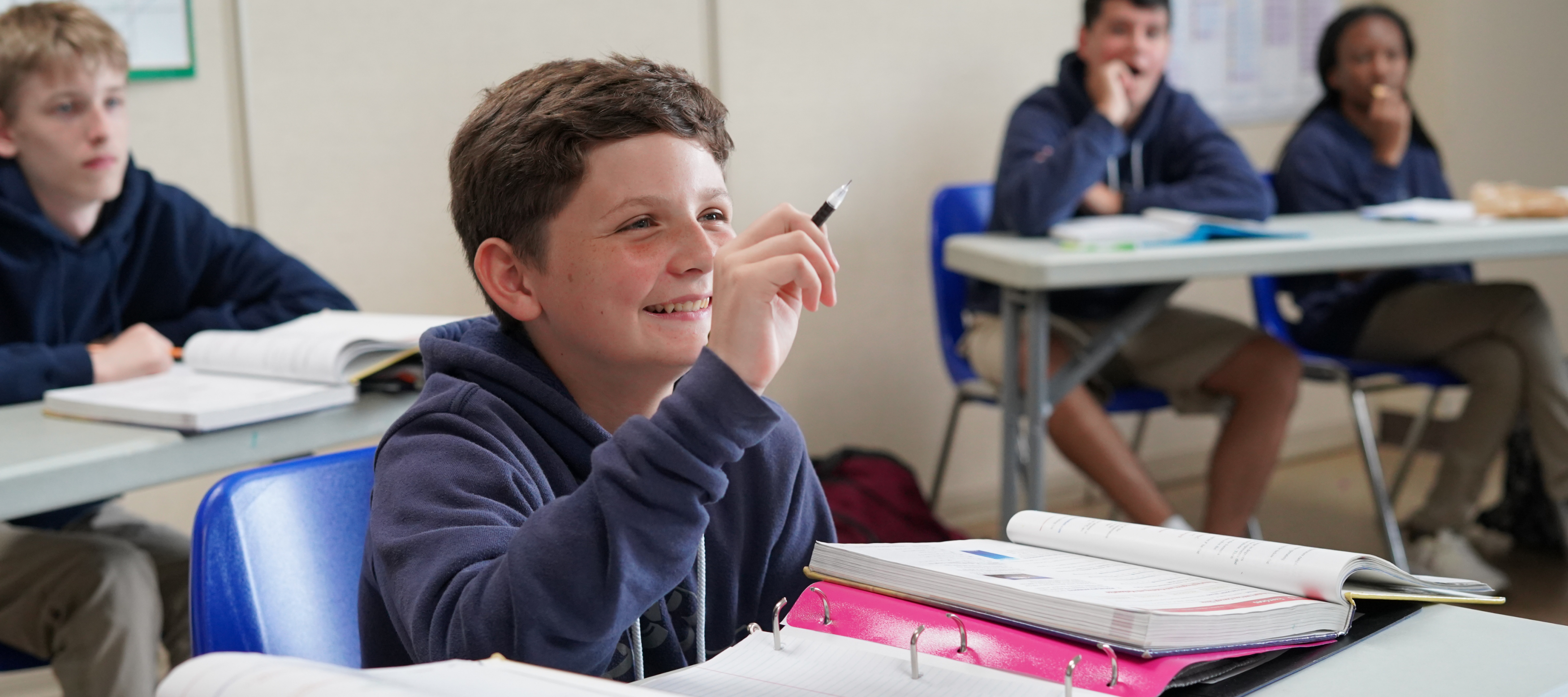 Through weekly chapel services, we encourage students in their deepening love of Christ and the knowledge of His truth. The middle school years can be life-changing, and we believe this can a very positive time academically, spiritually and socially.