Envision a place that dedicates itself to the whole child at a time the rest of the world overlooks him. RCBA Middle School is that place. Here, each child is given teachers, coaches and opportunities that foster growth at every level. While building catapults, reading Johnny Tremain, cleaning and painting an inner city literacy center, memorizing scripture or practicing tennis serves, our students discover truth in the context of a world that is safe to explore because it's created by God.

We endeavor to encourage students in their deepening love of Christ and the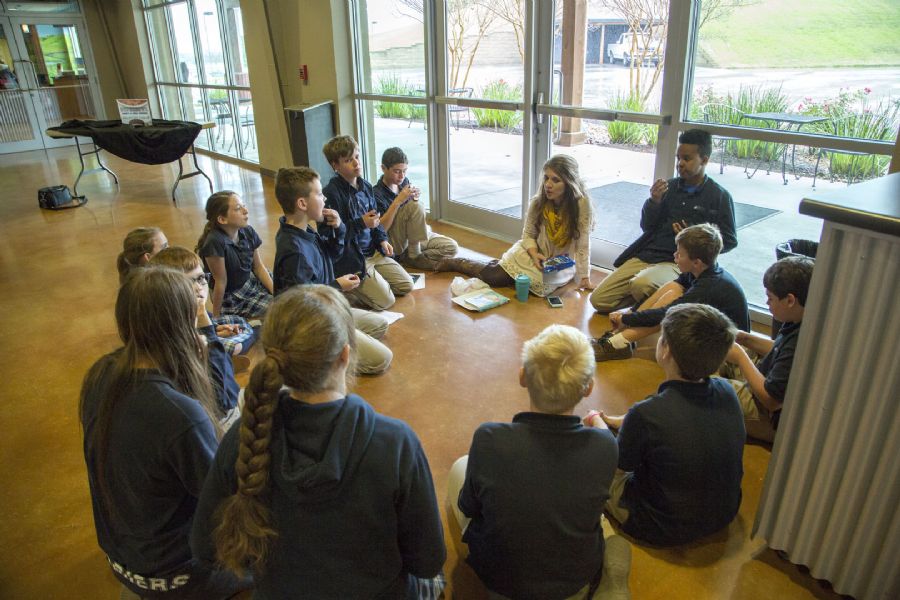 knowledge of His truth. Through our chapels, Bible studies, curriculum and daily interaction with teachers, our students find emotional and spiritual support, as well as a place of intellectual challenge.

Early adolescence is a time of transition. Our role is to prepare students for meeting the challenges during this significant time of change. The middle school years are filled with energy and excitement, and we want to make the most of this dynamic and formative window of time by focusing on three essential elements: a community of faith, a company of friends and a house of learning.