In High School, we diligently shape our curriculum to effectively bring all truth under the umbrella of His truth. We offer a careful sequence of challenging core courses because we recognize that our students only have a brief amount of time to gain the knowledge, skills and wisdom necessary for the next phase of their lives – the move from home and church into the university community. We maintain a dual focus on both the student's educational and spiritual development.
Our classrooms are dynamic, involving student interaction, debate, group projects and spiritual discussions. Students will wrestle with the tensions between creationism and the theory of evolution, the true meaning of life, and the theory of relativity. They will lead worship and hear inspiring testimonies.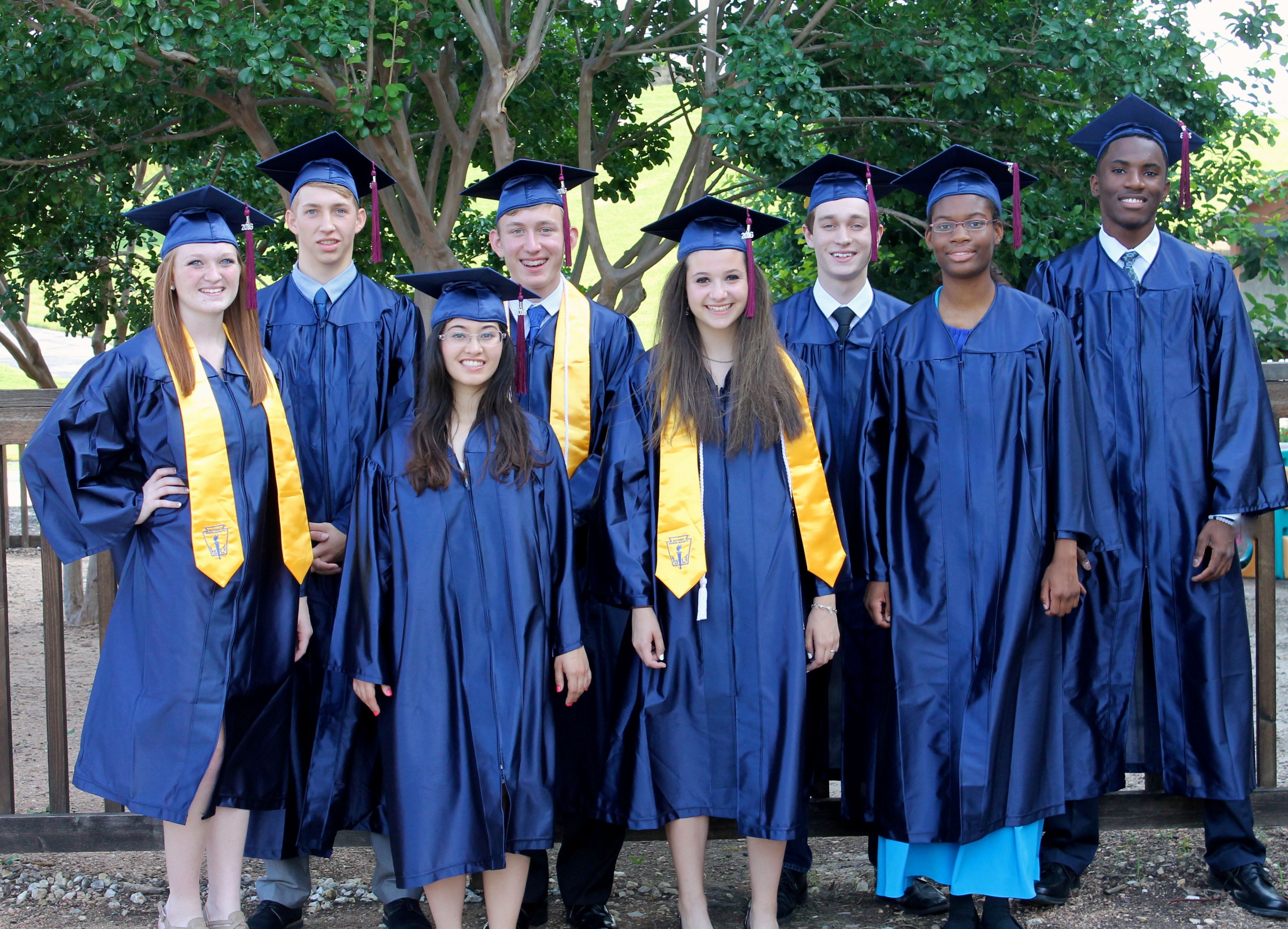 All of these events, and many more, are purposefully crafted to create an environment where students can build on personal faith and their God-given abilities to embrace the possibilities of a future realized through discipline and commitment to truth.
Teachers, coaches, and administrators serve as mentors to our students. Community service projects help our students transcend self-centeredness. Our mission is to see our students discover their giftedness, their passion, their values, and their faith. We desire for them to be deeply rooted and grounded in a Christian worldview, able to articulate and defend their faith upon graduation.