Welcome to RCBA!
Thank you for visiting the online home of River City Believers Academy!

River City Believers Academy (RCBA) is a fully-accredited Christian school in Northeast San Antonio. Our mission is to partner with parents in preparing students for real life! RCBA is accredited by the Association of Christian Schools International (ACSI) and recognized by the state of Texas. Our product is college-ready graduates, with a biblical worldview, who are prepared to be Christ-following leaders in our rapidly changing world.

As the faculty and staff of RCBA, our calling is to serve students, helping them become who God created them to be! Our prayer is that we embody Colossians 1:28-29, which says, "He is the one we proclaim, admonishing and teaching everyone with all wisdom, so that we may present everyone fully mature in Christ. To this end I strenuously contend with all the energy Christ so powerfully works in me."

Please contact the RCBA office at (210) 656-2999 or office@RCBAonline.com if we may assist you in any way.
Welcome from our Superintendent
Pastor Sean Azzaro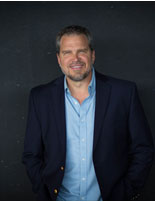 Our mission at RCBA is to prepare students for real life. We work very hard to be a place where each student can grow in relationship with our creator and then acquire the tools to answer His call to change the world! Everything we do, from academics and fine arts to athletics and student life is an opportunity for our students to discover and become the individuals that God created them to be! If you are looking for a Christian school in San Antonio that will challenge students to grow as a whole person…spiritually, academically, socially and, physically, then RCBA is the school for you!