Welcome to RCBA!
Thank you for visiting our website. RCBA is a Christian school in San Antonio, and is fully accredited by the Association of Christian Schools International (ACSI), recognized by the state of Texas for the purpose of professional integrity and excellence. Since 2008, our church and school community is dedicated to developing college ready graduates, rooted in a Biblical world view and are prepared to live real life by passionately following Jesus. We offer educational programing from 3 years old through 12th grade.
Our Faculty and Staff at RCBA strive to develop our young men and women into fully devoted followers of Christ in which to apply the principles of I Peter 5:2-4 to their personal and professional lives. "Shepherd the flock of God among you, exercising oversight not under compulsion, but voluntarily, according to the will of God; and not for sordid gain, but with eagerness; nor yet as lording it over those allotted to your charge, but proving to be examples to the flock. And when the Chief Shepherd appears, you will receive the unfading crown of glory."
Welcome from our Superintendent
Pastor Sean Azzaro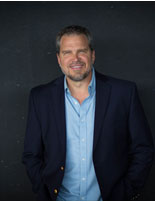 Our mission at RCBA is to prepare students for real life. We work very hard to be a place where each student can grow in relationship with our creator and then acquire the tools to answer His call to change the world! Everything we do, from academics and fine arts to athletics and student life is an opportunity for our students to discover and become the individuals that God created them to be! If you are looking for a Christian school in San Antonio that will challenge students to grow as a whole person…spiritually, academically, socially and, physically, then RCBA is the school for you!